I Blog for Donations FOR Our Little Library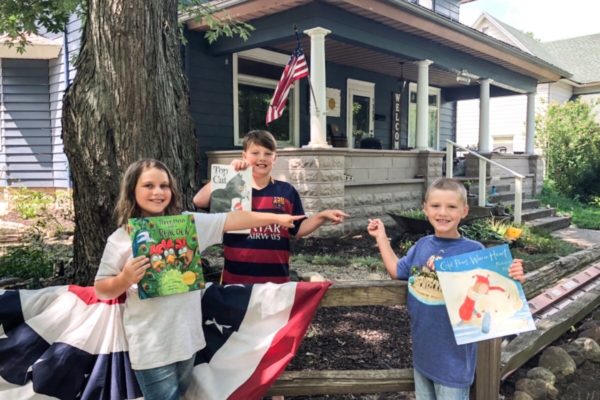 Bloggers sometime add links for items, that when clicked, take you to another website (usually), these are affiliate links. If something is then purchased, the site will pay the blogger a commission or a "finders" type fee.
Most blogs PLASTER their pages with adds and links… in hopes that you click something and buy.
Were you just looking at new tennis shoes online and now see only tennis shoes on every blog you go to… well that is because the blogger is hopping you will buy those shoes through their site, so they will get a commission.
Honestly, bloggers RARELY get anything for those links and if they do, it is seriously pennies for 1000s of clicks, but BIG bloggers get lots of clicks, and that can really turn into an income stream for them.
I also can not stand blogs plastered with ads and so I won't do it. I will have Amazon ads, ads to products I enjoy and use, or links to my Etsy store… but I try to keep it to a minimum… even my Amazon ads are aimed for a relative purpose! See an example here…

On my blog, I have made about $100 in 5 years (sad) but I don't blog for that reason. However, rest assured that if you do click an affiliate link, anything made from that, eventually will buy books for my family's Little Corner Library, a library that we built on our property for anyone to use and trade books from!
What is a Little Library?
If you're not familiar with a Little Library, it's a box that offers books to be borrowed and returned or kept with a donation of another book. These Little Library's are usually on someone's private property and are sometimes a lifeline to children who otherwise wouldn't be able to get to an actual library. Our goal is to have this be an asset to our community and be able to instill a love for books in the kid's of our neighborhood.
Thank you for checking out my blog… if you do click links… thank you, but you can help even more by sharing pages you like and pinning posts you find fun! Don't forget to comment on posts or head over to Instagram or Facebook!
Happy reading!
BEM + Fam 🙂