National Peanut Day – September 13
Celebrate Peanut Day
Peanuts are very versatile, usually enjoyed in the form of peanut butter, and they have long been recognized for their nutrition. So, it is no surprise to me that there is a National Peanut Day… and remember, everyday is worth a little celebrating! Below there are some opportunities to sneak in some learning, whether for yourself or for your kiddos, so let's discover more about the peanut and you can reward yourself with the best peanut butter cookies ever (recipe below).
About Peanuts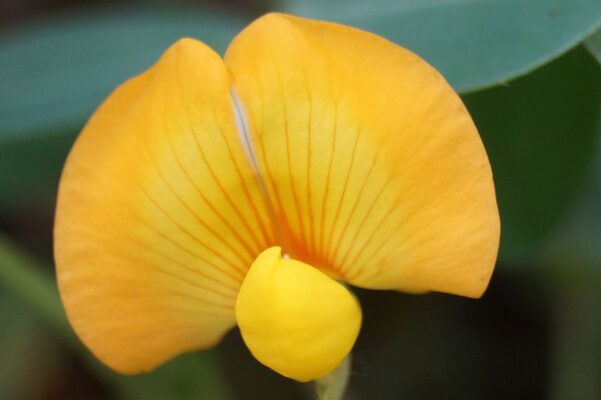 The name peanut can be deceiving, peanuts are not nuts at all… they are part of the legume family and are in the same family as peas and beans. Peanuts do have a similar texture and taste to nuts and they are often confused with being part of the nut family. However, nuts grow on trees, while peanuts grow underground.

Peanuts grow best in light, sandy soil and though they grow underground, peanut plants also produce sweet yellow flowers like the one here. In many regions, the peanut plant is a great crop to use for crop rotation with other plants, like corn or cotton.
Peanuts have many uses. As food, they can be eaten just boiled or dry roasted. Peanut oil is popular because it has a mild flavor and a relatively high smoke point and peanut flour is often used in gluten free cooking and baking.
Peanuts can be used like other legumes and grains to make a dairy-free milk, sometimes called peanut milk, which is promoted in Africa as a way to reduce malnutrition among children. Of course, there is peanut butter, which is enjoyed by so many people world wide.
Peanuts are rich in essential nutrients. According to the USDA National Nutrient Database, a 100 g serving of peanuts provide 570 calories and are an excellent source of several B vitamins, vitamin E, several dietary minerals, and dietary fiber.
Celebrate the Peanut Man
George Washington Carver was a brilliant scientist with an amazing story. Sometimes called the Plant Doctor or the Peanut Man, he was born a slave but through a lot of hard work and with good character, he became a leading professor and scientist. 
George Washington Carver devoted much of his life to helping people and it was his study of the peanut that he really helped the farmers of the time. He suggested crop rotation, with peanuts, to help the soil. Many rejected this idea at first, but it eventually became mainstream. Today, crop rotation is used in modern farming practices.
Through George's studies, he was able to find many uses for the peanut. He found over 100 uses for peanuts and many things like paint, varnish, lubricating oil, leather dressings, furniture polish, and insecticides use peanut products today. He also worked a great deal with the sweet potato, finding over 100 uses for them too!
Though George Washington Carver is often credited with inventing peanut butter, this isn't the case. According to the National Peanut Board (apparently that is a thing), the earliest reference to peanut butter can be traced back to the Ancient Incas and the Aztecs who ground roasted peanuts into a paste. For you homeschoolers… this is a fun opportunity to learn a bit about those cultures alongside both the peanut and an important figure in history!
George Washington Carver was an amazing man, grab one of these books, Who Was George Washington Carver and A Weed Is A Flower, are 2 books that my kids really enjoyed!
On a side note, I have had the privilege of communicating with the author of A Weed Is A Flower. Aliki is a very sweet and passionate author!
Enjoy Some Peanut Fun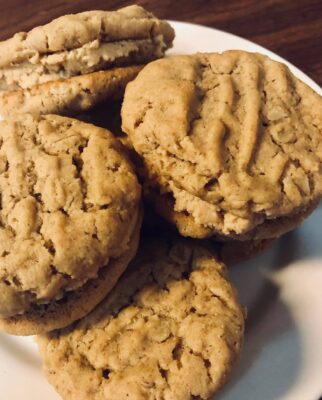 To have some fun on National Peanut Day, make the BEST Peanut Butter Cookies… seriously, they are super delicious, and while they are baking, print out this FREE Peanut Printable for your little ones to color! 
Let me know what you think and leave me a comment below or head over to Instagram or Facebook and share with us your successes (or fails)… tag me @bemandfam!!
Have a sweet day!
BEM + Fam 🙂
PS. This post has some affiliate links, read more about those here